How to create a visual identity that supports your 
content marketing goals.
As we discussed in last week's post, if you want to create an A-grade corporate podcast, you will need to work with a strategic and experienced graphic design pro.
Whether they're hired independently, or provided by the podcast production agency you work with, this person should play a significant role in the success of your show.
Great design will help you…
Establish your series as credible

Build a brand around your content

Attract and retain your target audience

And minimize skepticism from your ideal fans
That said, this process should go well beyond cover art — and there are several boxes you'll need to check for an effectively promoted, clearly branded, and stand-out corporate show.
Below, we share a list of visual assets the brands we work with love. Some are nice to have. Others are absolutely crucial.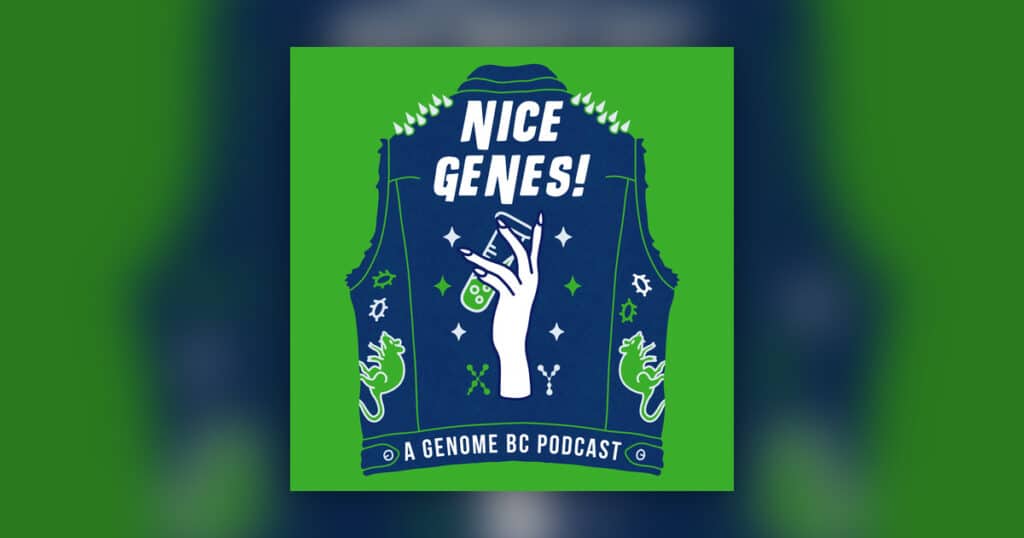 1. Cover art
Obviously, we need to start with your cover art — often the very first impression folks have of your show.
We do judge a book by its cover, and if you miss the mark here, it can make or break your entire podcast effort.
Listeners today have the luxury of choice (with more than 2 million podcasts currently available) and your cover art can help you establish your series as legitimate, and worth tuning in for.
Ideally, you want this asset to feel harmonious with your brand, but for it to have an identity to call its own.
To get a better sense of how this might play out, let's take a look at a few of the shows we've created here at JAR.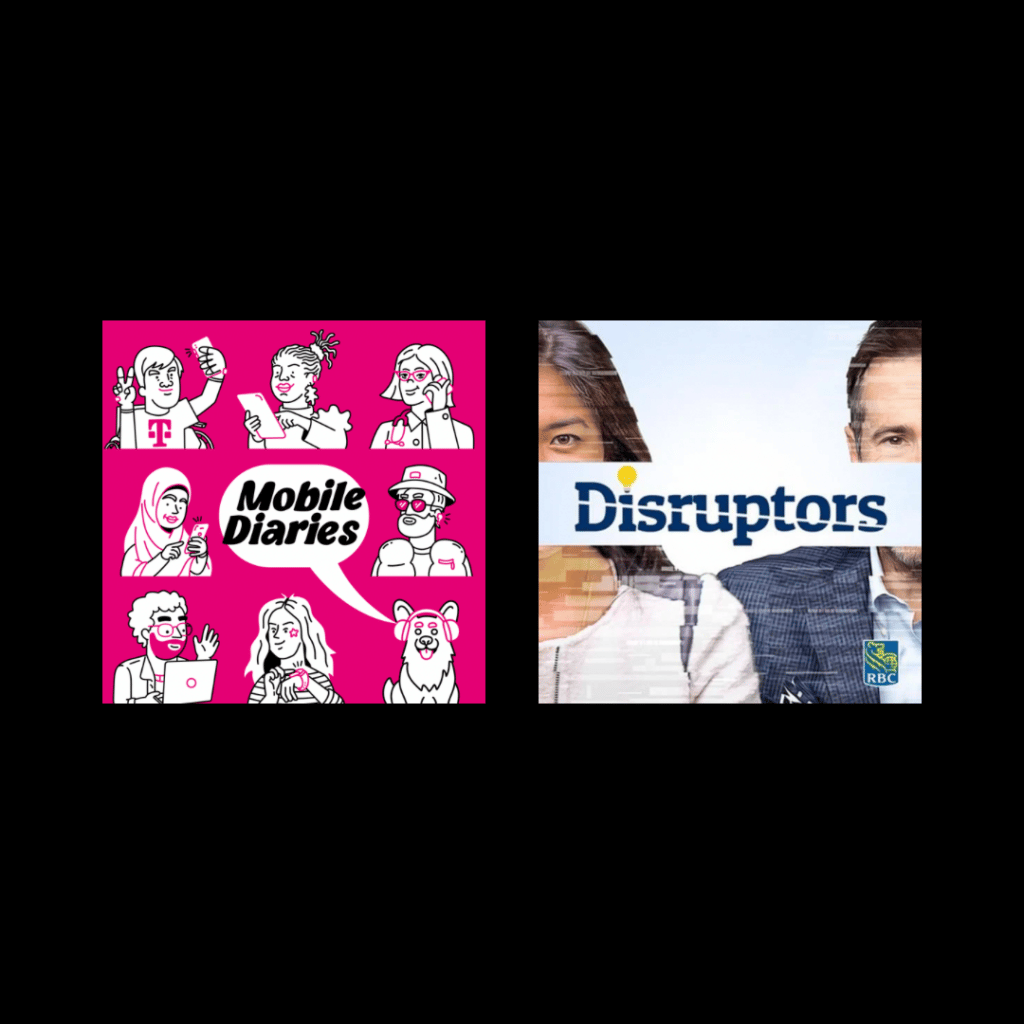 Here, we have the cover art for two corporate podcasts backed by industry-leading brands — Mobile Diaries by T-Mobile, and Disruptors by RBC. 
Both designs feature…
The parent brand's colors

Photography or illustration

And a small submark or logo
While the founding company is clear, a lot of the association is subliminal, and the visual hierarchy is strategic and thoughtful…
A brand mark does appear on the cover, but it's not the first thing that jumps out at listeners. 
Ultimately, the series comes first.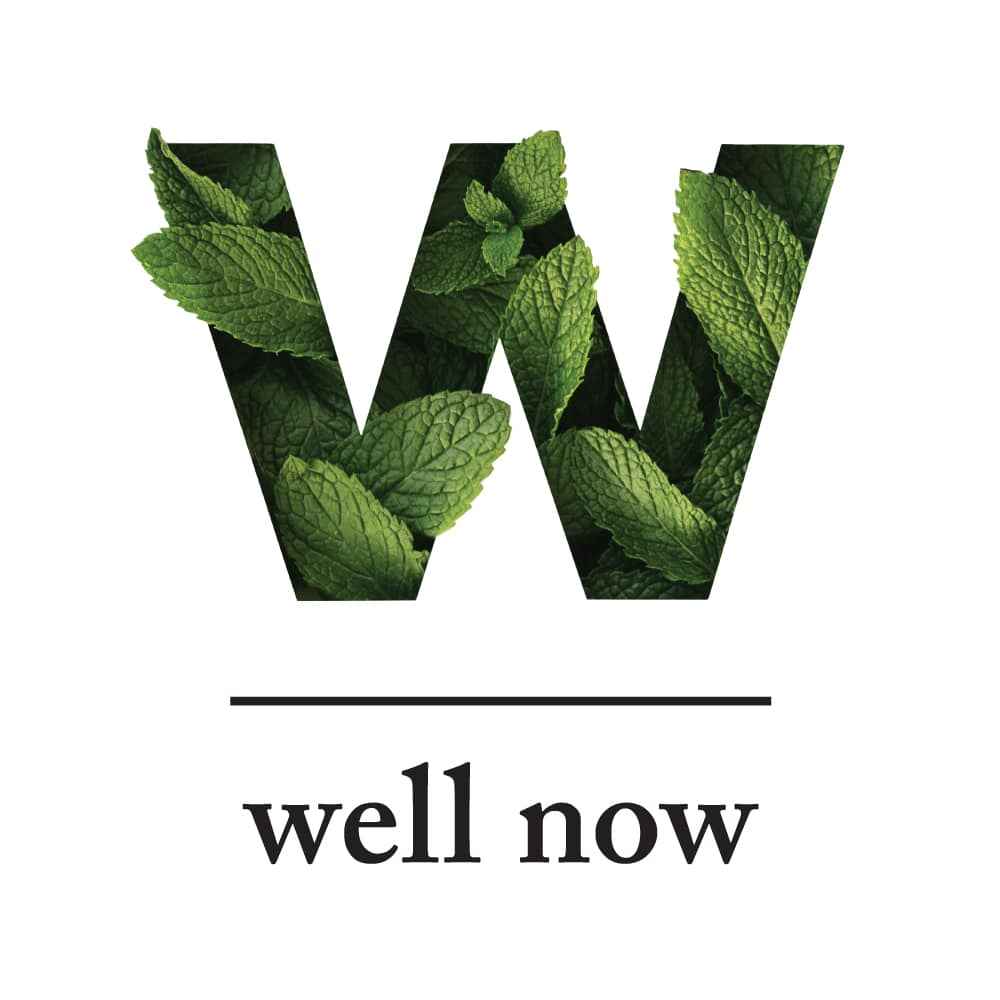 When it comes to Well Now, a corporate podcast we created with Saje Natural Wellness, we took a bit of a different approach.
We haven't leaned into specific brand colors, or even added the Saje logo — so the association between the parent brand and the series is much less apparent at first glance.
This is a bit of a different strategy that can be effective because, as consumers, we tend to be skeptical of branded content.
That said, it's important that your cover art isn't in opposition to your brand identity. 
With an organic and minimal feel, this design is still harmonious with the vibe and values of Saje — while a neon palette and bubbly typeface would cause a serious clash.
Bottom line? While you may take a more or less explicit approach, your cover art should support your existing identity, and never undermine it.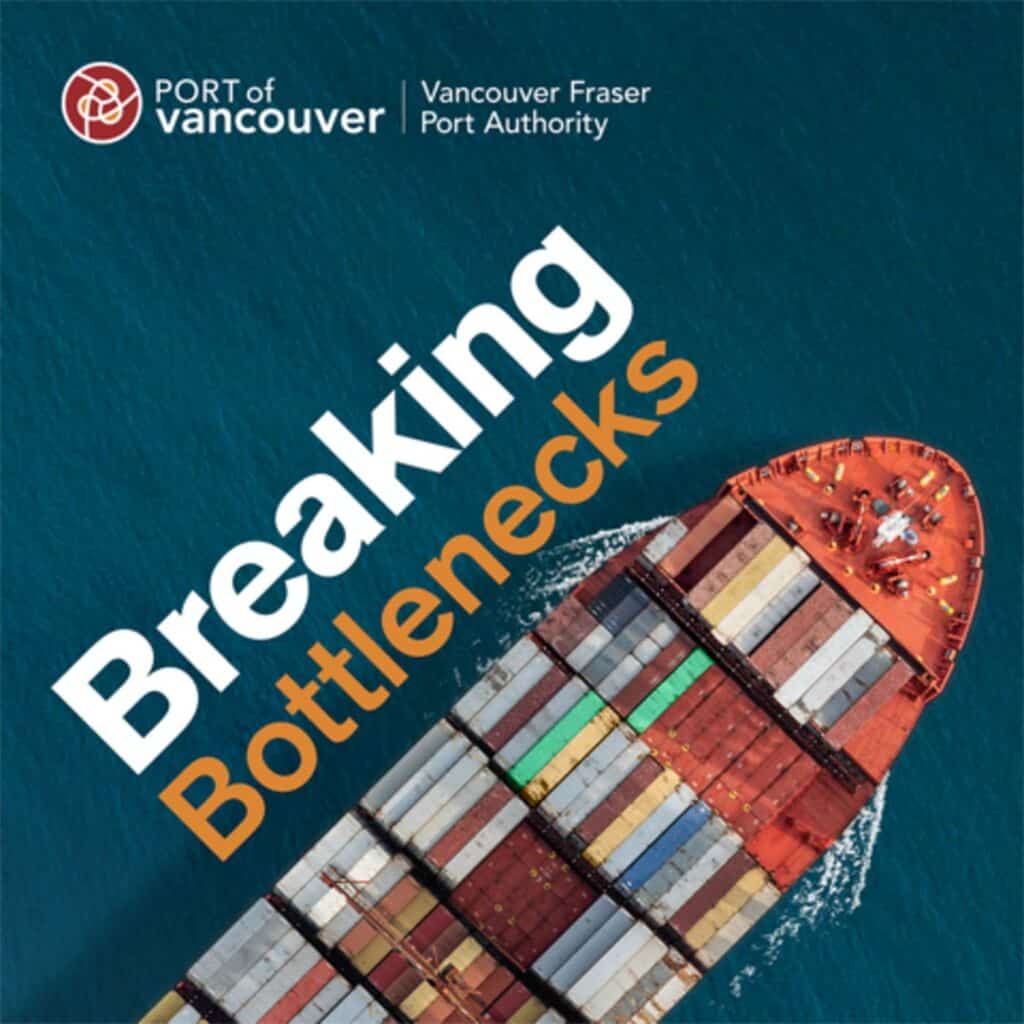 2. A series logo
Alongside your cover art, you should create a standalone logo for your corporate show.
It should work in several contexts, and be easy to recognize in a variety of sizes. 
This logo may be used on social media, during collaborations with other podcasts, or on your website — just to list a few examples.
Both Breaking Bottlenecks (created with Port of Vancouver) and Disruptors have done this well. 
Each piece of cover art features a unique, easy-to-identify wordmark that has become the logo for its respective series.
These simple yet effective wordmarks appear on their websites, and across other assets used to promote each show.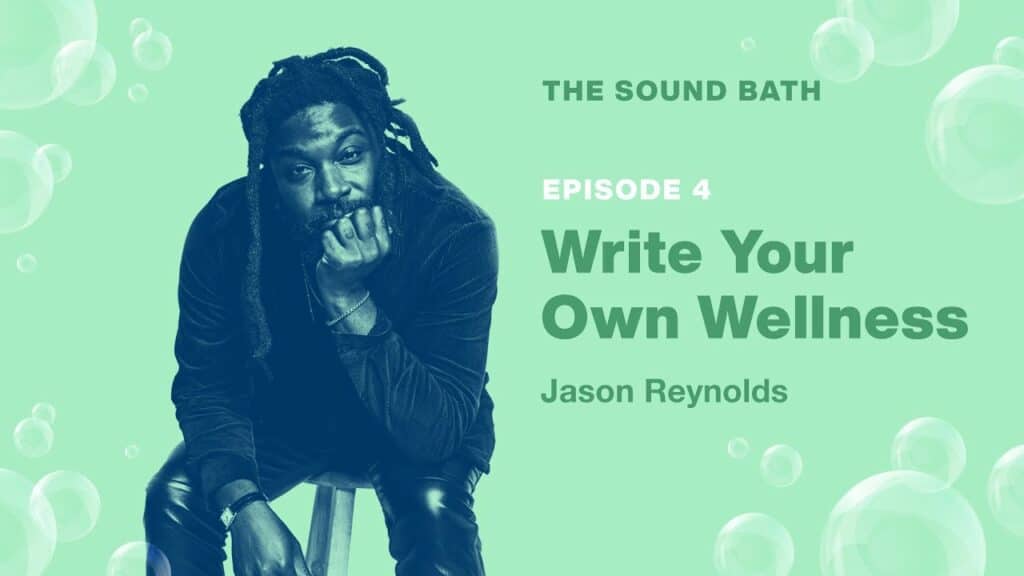 3. A fleshed-out identity 
If you want your series to be distinct and easily identifiable, you will ultimately need to create an entire visual identity surrounding your show. 
Alongside your cover art and logo, this should include…
A color scheme

Appropriate typefaces

An illustrative or photographic style

And perhaps a brand pattern, submark, or additional icons
Again, some of the visual choices you make may be an exact match with your existing brand identity, others will mix things up — but harmony is important here.
The hit series we created with industry-giant Lush Cosmetics, does this exceptionally well, and features a unique, yet complimentary style.
If you check out the landing page for The Sound Bath, you'll see that it really leans into color, while the parent company's branding takes a black-and-white approach…
But together, both identities work. 
The bold and fresh design reflects the energy of the parent brand, and the supporting design choices — including color scheme, photography, and the graphics designed for each episode — feel totally cohesive, and unique to the show.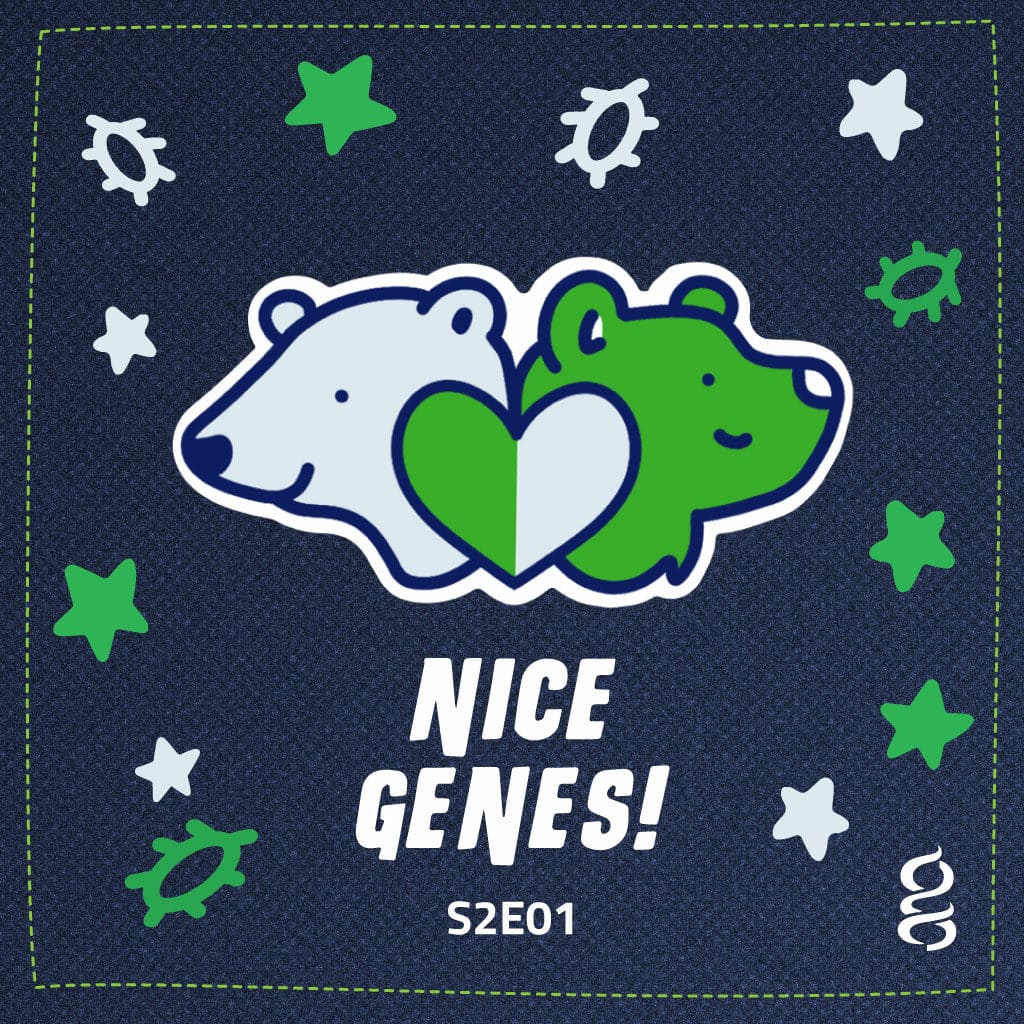 4. Social media templates
The visual identity you've created for your podcast should also influence all of the promotional content you create for social media. 
If we turn to Nice Genes, a series we produced with Genome BC, you can see how this pans out.
Looking at the parent brand's Instagram page, it's easy to pick out posts related to their podcast, because there's a cohesive color palette, and clear typographic and illustrative style.
But this isn't just about Instagram posts.
Depending on your social strategy, you may also want to create…
Reel covers

TikTok assets

LinkedIn templates

Facebook content
Or even assets to support your launch on YouTube…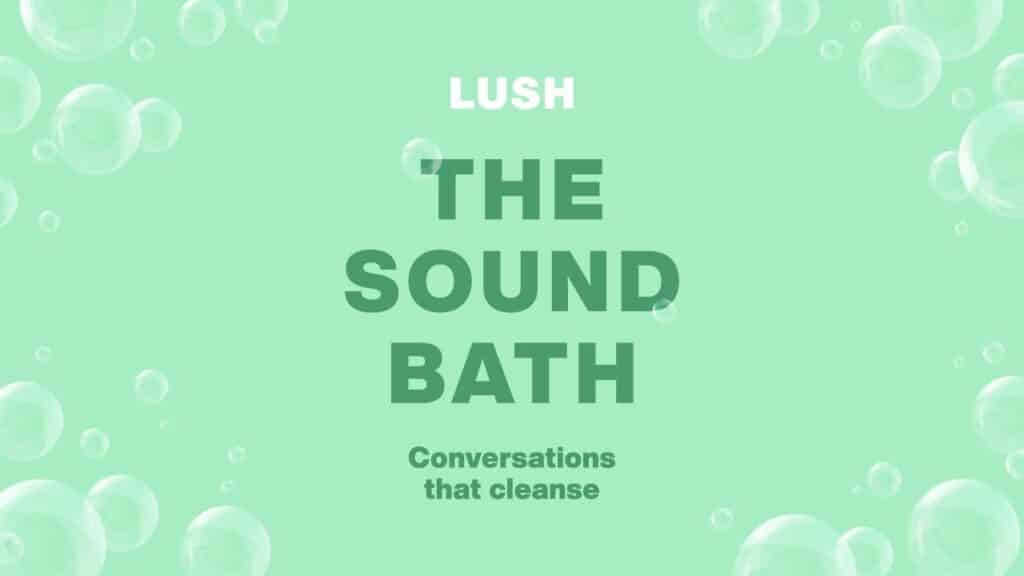 5. YouTube assets 
There are plenty of great reasons to create a YouTube podcast, and this is another thing that Lush has done well — right down to the graphic design choices made for the platform.
Looking at the company's YouTube channel, you can clearly see which videos are related to their corporate show.
Ultimately, the visual identity for The Sound Bath is ultra-consistent across every single platform, and fans of the series will have no problem picking it out.
6. A stunning media kit
And finally, you should enlist a pro designer to create the brand-cohesive media kit you'll use to promote your show.
This PDF will include…
A breakdown of the podcast

Details on key guests

Series and episode analytics

A profile for your

host

And notes on where new episodes roll out
An experienced production agency can help you build and distribute a media kit that fosters promotion, awareness, and expedited growth. 
Need an example? Here is the kit we created with Amazon for their hit series This is Small Business. 

Strategic, cohesive, effective
Ultimately, graphic design is about a whole lot more than that striking first look.
A skilled designer can help you establish a crystal-clear identity, reach your target demographic, and grow your audience across multiple platforms.
If you want to get the most from your corporate podcast, you'll need several streams of content that work to support your show…
And whatever you choose to do, you should take the time — and enlist the professionals — you need to do it well.
Still building your audio entourage? Check out this list of the team members you need for a killer branded podcast.