Solving business problems with podcasts.
By: Roger Nairn, CEO
In today's highly competitive market, businesses are always on the lookout for innovative ways to engage with customers, build brand awareness, and increase revenue. Branded podcasts have emerged as a powerful tool to address these challenges, offering businesses an opportunity to create unique and compelling content that resonates with their target audience. In this article, we'll explore the various business problems that branded podcasts can help solve.
1. Enhancing brand awareness and recognition
By creating a podcast that is crafted around your audience, interesting, engaging, and informative, you can develop a loyal following of listeners who will be more likely to remember your brand and potentially become customers. Furthermore, having a podcast that delivers value to your listeners can lead to word-of-mouth marketing, as listeners share episodes with their community.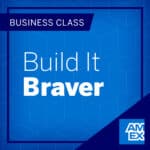 AMEX Canada was looking to raise their brand recognition amongst small and medium sized business owners. The created Business Class: Build it Braver– a small business podcast hosted by entrepreneur Vivian Kaye – to offer real value to that community. A brand lift study conducted by JAR Audio and Signal Hill Insights proved that the podcast met the objective of appealing to small business owners, and raising the AMEX brand in that community. 
2. Establishing thought leadership and industry expertise
By sharing valuable insights, tips, and advice, you can position your brand as an authority in your niche, which can lead to increased trust and credibility. This will not only attract potential customers but also help your brand stand out from competitors.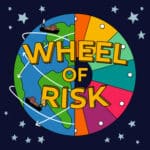 Allianz Trade Insurance wanted to establish their expertise around protecting businesses from risk. They created Wheel of Risk, a podcast that looks at the high stakes world of international trade, and all the things that can and do go wrong. It features expert analysis from within their own organization, and from the business community at large.
3. Strengthening customer relationships
By regularly sharing informative and entertaining content, you can keep your customers engaged and connected with your brand, which can ultimately result in higher customer retention and loyalty. Additionally, podcasts offer a more personal and intimate form of communication, allowing you to connect with your audience on a deeper level than traditional marketing channels.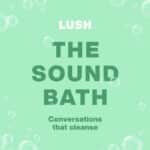 LUSH Handmade Cosmetics wanted to strengthen customer relationships by offering something genuinely relaxing that promoted wellness. They launched The Sound Bath, hosted by poet and activist Aja Monet, and featuring deep conversations about community and wellness. Specifically designed for bathtub listening, the show comes complete with an immersive sound meditation at the end. 
4. Diversifying content marketing efforts
Podcasts cater to a different segment of consumers who prefer listening to content over reading it, allowing you to tap into a growing market of podcast enthusiasts. Moreover, podcasts can also complement other content formats, such as blog posts, articles, and videos, enhancing your overall content strategy.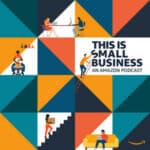 Amazon, as part of its larger content marketing efforts, wanted to find a more intimate platform to connect more deeply with small business owners. They launched a podcast  called This is Small Business, hosted by a young, "business-curious" host on a learning journey to find out what makes a small business idea soar. This podcast is accompanied by related short video and social media content. 
5. Boosting SEO and online visibility
By regularly producing fresh, high-quality content, you can improve your website's search engine rankings, driving more organic traffic to your site. Additionally, podcast episodes can be transcribed and repurposed into blog posts, which can further boost your SEO performance.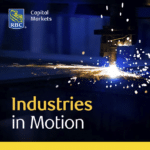 RBC Capital Market's podcast Industries in Motion delivers highly differentiated insights and intelligence that looks at where now meets next, turning today's faster-moving trends into tomorrow's opportunities. The podcast is a fully transcribed and SEO optimized show. With each new episode, RBC Capital Market's Advisors writes an accompanying blog post, maximizing their impact and raising their online profile. Check them out!

6. Expanding your partnership opportunities
By featuring guests from your industry, you can build relationships with experts, influencers, and other key players in your field, which can lead to collaboration and growth opportunities.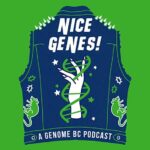 Genome BC created Nice Genes!, a podcast designed to promote genomic science to a younger generation and position the organization at the critical intersection of business and genomic studies. Hosted by scientist Dr. Kaylee Byers – the show attracts leading genomic researchers from around the region and beyond – including an episode with rock star science influencer "Science Sam." 
JAR Audio prides itself on crafting original podcasts to solve a variety of business problems, from enhancing brand awareness to generating leads and increasing conversions. By investing in a high-quality podcast strategy and consistently delivering valuable content to your target audience, your business can reap the benefits of this powerful marketing channel. If you're ready to take your content marketing efforts to the next level, reach out to us. We'd love to explore what problem your podcast can solve.