Creating podcasts that help our clients grow their revenue and impact by making meaningful connections with audiences.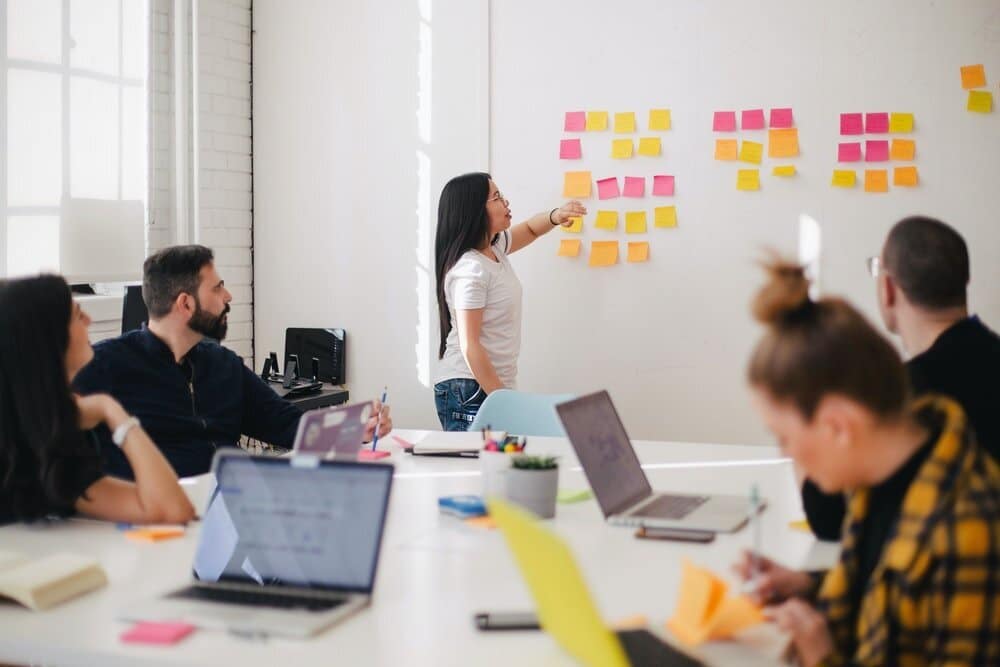 Creating podcasts that help our clients grow their revenue and impact by making meaningful connections with audiences.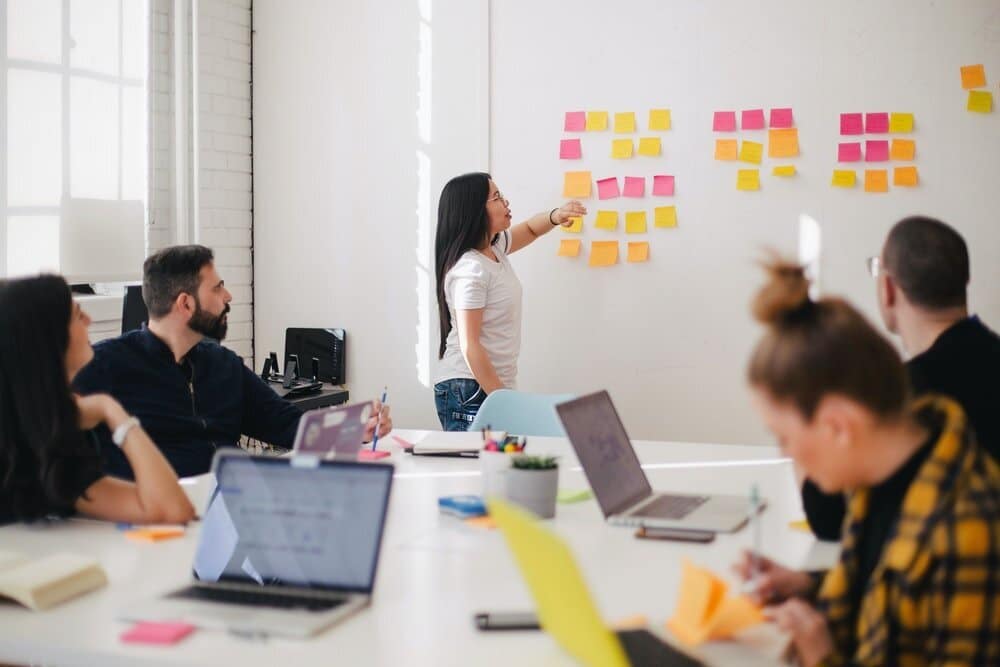 A list of things you'll never have to worry about
We help you understand the role your podcast can play in your marketing ecosystem.
Subject matter research, individual episode script development, interview question lines, narration script, sound effects and treatments.
Finding and keeping your target audience and building your brand's community.
Expert sourcing to find the professional, seasoned, and brand-appropriate host for your series.
Finding, prepping, and booking interviews with guests according to our production schedule.
Expert-quality recording, mixing, and editing — not to mention original music composition where required.
Upholding high creative standards through the interview, concept development, script development and production process.
Upholding a high creative standard through the concepting, interviewing, script development and production process.
marketing strategy and execution
Strategy and execution focused on six key areas — Marketing, Spotlight, Cross-Promotion, Paid Opportunities, PR and Social.
All the help you need to make informed decisions supported by analytics and consumption data alongside our creative team.
At JAR Audio, we produce podcasts that make meaningful connections with audiences. To do this, we stick to the core of what makes a podcast worth listening to: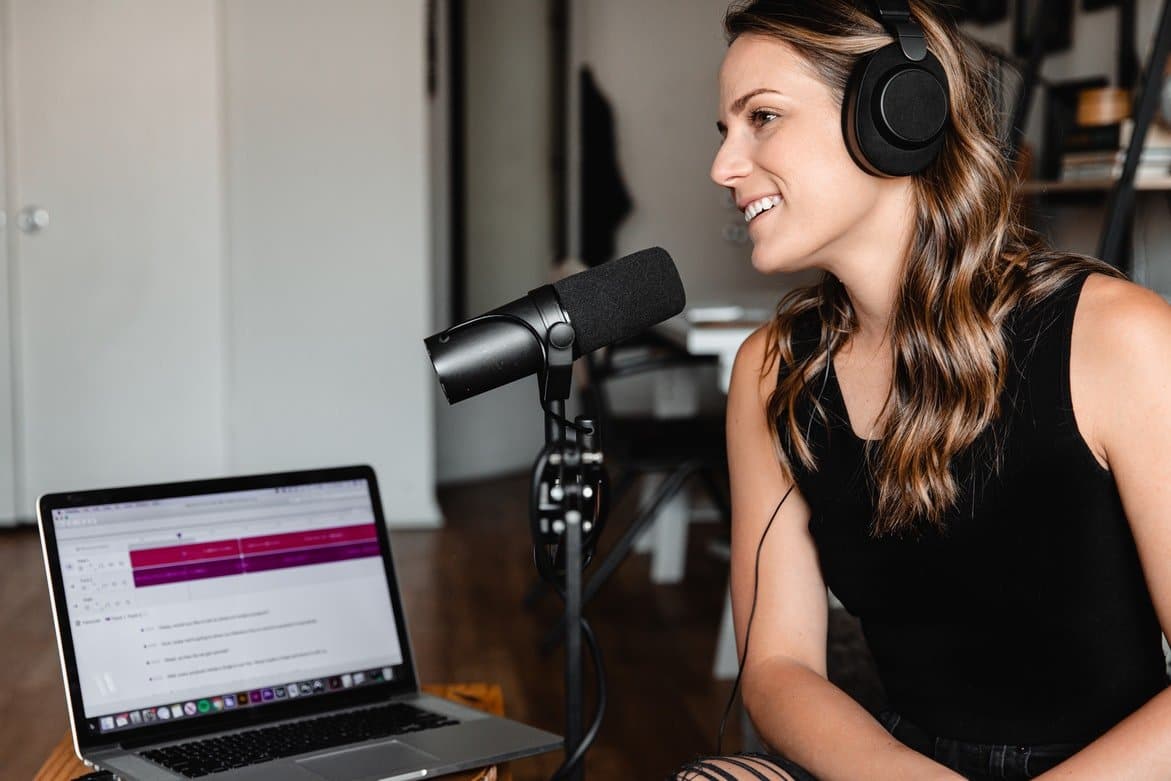 Great storytelling
Compelling conversations
Sharable content
Exceptional audio
With a holistic approach and diverse team of experts, we deliver a product that will keep your audiences coming back for more, and help to establish your brand's identity.
We produce your podcast using an 8-step process:
STEP 1: Prepare
As part of a three-day Strategy Workshop facilitated by our team, we cover a range of foundational topics. 
The first session happens during the Prepare phase and takes place on Zoom. 
During this step, we discuss:
Your brand's core values

Audience intelligence

Market landscape

Format 

Guests
STEP 2: Plan
The second, third, and fourth sessions of your workshop occurs during the Development phase, also on Zoom. 
We continue Creative Ideation and Scoping during this time, and move forward with the development of:
Topic research

Your season arc

Your timeline
We will also get clear on:
Your marketing ecosystem

The best practices we'll employ to market your content
Once we've completed the entire workshop, we have what we need to establish your Podcast Treatment and Audience Growth Strategy
STEP 3: Pre-Production
Next, we develop a guest strategy and create a master list of potential guests for your podcast. With your sign-off, we start our outreach and scheduling. 
In a process led by our Chief Creative Officer Jen Moss, our team begins pre-interviewing guests, writing scripts, and developing your season arc. 
At the same time, they are working with the podcast marketing team to highlight promotional opportunities. 
STEP 4: Production
From there, we go to work recording your first episodes.
Since we operate remotely, we conduct technical audits to ensure everyone involved is fully prepared for a seamless experience. When necessary, we send your host recording gear or set them up at a studio as part of this process. 
With our hosts and guests ready to go, our in-house audio engineers and editors go to work capturing exceptional audio and covering everything we'll need for a great final cut.
STEP 5: Post-Production
Once the audio has been captured, our Producer prepares a paper edit for the Sound Editor to follow. From there, they develop a rough cut we send to you for approval.
Once we've confirmed you're happy, we develop a fine cut and apply music and SFX. 
While this is happening, our team is preparing cut-downs, waveform videos, and teaser clips for our marketing department. 
There's a lot going on, but it's all in our hands — and you can rest easy knowing a seasoned Executive Producer is managing the entire process.
STEP 6: Push 
During this time, our technical team is setting up the RSS feed and connecting your podcast to major directories — like Apple, Spotify and Google Podcasts — using a host server. 
While the list of popular directories is often changing or growing, this isn't something your team needs to worry about. We've got you covered.
STEP 7: Promote
Now that we know who your audience is, our audience growth team develops and executes a marketing strategy tailored to your brand.
The six facets of this plan include:
Content Marketing

Publicity Campaign

Spotlighting

Cross-Promotion 

Paid Media

Owned Channels
Each of our plans is unique and is developed based on your audience, your budget, and the metrics we are measuring along the way. 
STEP 8: Pull
Now that the podcast is live and being listened to, we can pull in all sorts of data. 
The data is broken down into two distinct types: 
Consumption Data tells us how much of the podcast folks are listening to, otherwise known as your listen-through rate. Where are people dropping off? What are they skipping? 
Analytics tell us your number of downloads, where your listeners are, their age, what devices they're using, and more.
Sound complex? Don't worry! While we do give you access to this data in real-time, we also make sense of it for you with a monthly report.
We believe that podcasts plug the leak in your marketing funnel. 
Through years of experience in marketing, our team has learned that marketers are great at capturing attention. But here's the thing — they struggle to hold it. 
Holding the attention of consumers can be difficult. Especially in a time of endless distractions. 
That said, it's a critical piece of good marketing. On average, prospects consume between three and five pieces of content before engaging with sales or buying direct. If you can't hold their attention for at least that long, you're dumping into a funnel that has a leak.
JAR solves this issue through retention achieved with entertaining, engaging, and value-packed content. 
With an industry-leading engagement rate, we're proving that a podcast has the power to draw your audience in and get them to stay. If the podcast is great, listeners subscribe and consume most (if not all) of the content. 
Even better — they tell their friends and the magic spreads. 
Your cost per acquisition decreases, your retention increases and just like that, your funnel is leak-free.
01 We believe the story must come first
You'll never retain your audience if all you do is talk about your brand.
Seriously - who wants to listen to a 30 minute ad?
We typically achieve a 85-95 % listen-through rate on episodes that are 20 to 30 minutes long. How do we do this? We create podcasts that put the story first.
Armed with expert storytelling techniques, our team knows exactly how to engage your audience in a way that is meaningful and lasting.
A good podcast with excellent storytelling will do a lot for your listeners. it will:
•Teach them
•Move them
•Help them
•Entertain them
•Give them a laugh
And, perhaps most importantly, keep them coming back for more.
02 We believe in the science
Science supports the power of podcasts.

Listening to a podcast while multitasking allows your listeners to form a connection with your brand through low-involvement processing, which has a lower cognitive load.

Sure, this goes against everything we have ever known about the clutter of marketing messages combined with our busy lifestyles - but it works. And it's one of the many reasons why we get so excited about working with brands
03 Your podcast must deliver value in order for it to be successful
It's all about the listener, folks.

We must understand what they need, what they listen to, and what they care about to create a successful, meaningful and fruitful podcast for your brand.

To reach this understanding, we ask one key question:

What is one thing your audience needs now that you are uniquely qualified to offer it?

Your answer will dictate not only the content of your podcast, but the value we bring to your audience and the success it will bring to your brand.
04 We believe that it's going to take creative courage to make a great podcast.
For your podcast to be successful, you must have creative courage. Period.

Creative courage will allow you to stay focused on your audience, create content packed with value, and achieve audio quality that will set you apart from the competition.

If you stay creatively courageous, you'll maximize your podcast, brand, and web metrics - ultimately achieving the superior ROI we want you to have.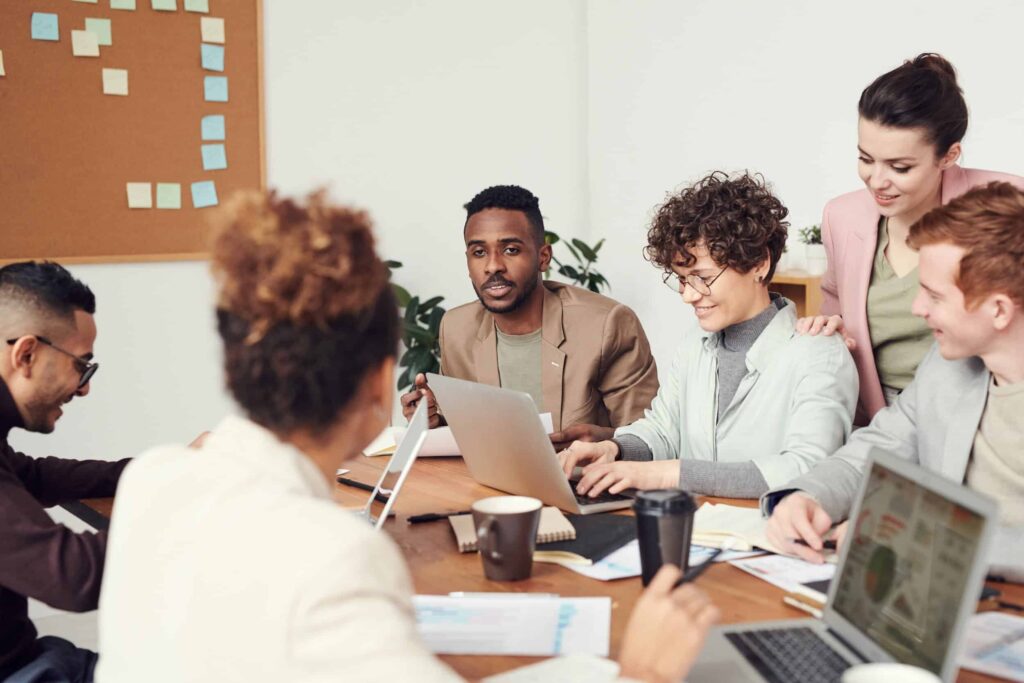 Get to know the team you'll be working with
With over 75 years of experience in marketing, journalism, production, and content creation, we're a hyperdiverse, passionate, and capable team here to meet your branded podcast needs.
Want to take your audio content to another level?
In partnership with Big Orange, we offer immersive audio that will help you to take things to the next level.