Big Orange and JAR Audio hereby declare war on bad audio. Our common goal is to advocate for higher quality productions and inspire global brands to tell their story through immaculate immersive sound. 
THE WAR ON BAD AUDIO
Confronted with a sea of poorly produced content, Big Orange and JAR Audio have joined forces to wage war on subpar listening experiences.
By combining JAR's industry-leading branded podcast services and Big Orange's world-class experiential audio storytelling, we're poised to disrupt the audio field.
Seriously, this is a powerful combination. Think avocados and toast. 
Big Orange is built on a foundation of A+ audio designers, composers, strategists and creative directors who use their experience to create award-winning branded audio experiences. 
JAR Audio is comprised of journalists, writers, audio specialists, and marketers who understand the role a podcast plays in building a brand story. 
Together, we're unstoppable.
Based in Amsterdam and Utrecht, Big Orange is an avant-garde audio agency, developing audio experiences including immersive podcasts, creative audio tours, memorable campaigns, and original soundtracks for brands, agencies, and cultural organizations.
We help our clients bring their stories to life. Delivering highly relevant, high-quality audio strategies, concepts, and productions — stories that help brands connect, relate to, and engage their audience.
Our services now include:
Who wants an audio guide with a monotone voice and poorly presented info? Nobody!
Using the best actors, sound design, and customized soundtracks, we create audio content that's authentically entertaining and keeps your audience tuned in till the very end.
We also work with world-leading hardware developers to ensure hassle-free technical and creative content solutions.
There's so much more to storytelling than many of us think. Together, JAR Audio and Big Orange deliver production value and richness of sound you wouldn't believe.
Think location-based audio, 3D to 8D binaural recording, multi-channel audio, audio objects, audio for VR and AR and more!
The possibilities are endless — and we can take care of it all.
We also work with world-leading hardware developers to ensure hassle-free technical and creative content solutions.
Trust us when we say that 3D, 8D and 9D binaural audio have the power to create the most immersive audio experience you've ever heard. 
You can use this state-of-the-art tech for projects including podcasts, radio streaming, and even virtual or augmented reality — for daring brands only.
All you need is a pair of headphones, and we'll handle the rest.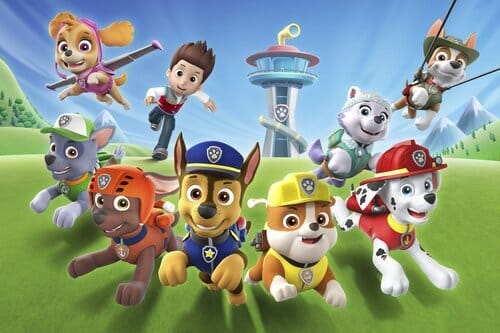 Audio branding is probably the most vital part of modern marketing strategy. Why? Because sound speaks to our deepest instincts and bypasses the rational brain. 
Well-chosen sounds stick in the minds of potential customers — and we're here to find the best options for your organization or brand. (So you don't have to.)