…and why audio is the sexiest medium alive!
By Jen Moss (Co-Founder and Chief Creative Officer)
Before we start, please note, this blog contains adult themes and strong language.
Still here? Well, it's settled then. You're officially one of those people who hears a sentence like that, and it turns you ON, not OFF.
You're like a lot of podcast listeners, apparently. The internet is literally awash with spicy podcasts – with something fun for every age, persuasion, kink, and corner.
That's because podcasts are the perfect medium for pillow talk. They're known for being portable, private, intimate, and authentic – and they don't even require batteries. 

So in the spirit of Valentine's Day, we've gone ahead and saved you the trouble of fondling the entire internet to find the best sex-related podcasts. Below are our 2023 "Sex, Lies, and Podcasting" recommendations.
To start you up, this long-running podcast is a great choice. Laurie Watson, a sex therapist, and George Faller, a couples' counsellor, cover every imaginable thing you'd ever need to hear about from a sexual standpoint: kinks, sex shame, trauma, masturbation, and more. It has so many episodes you can listen to it in an all-night, no, all-weekend marathon. Better get going!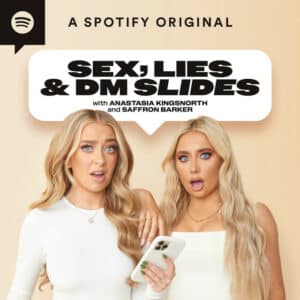 As hosts Saffron and Anastasia put it, "between the situationships, swiping on apps and countless dates, there's always someone sliding into the DMs." Dating can be tough – but this show dives in head first, so to speak: the cringey, the cute and the awkward. Each week the girls invite a guest onto the show to delve into their DMs and get ALL the gossip.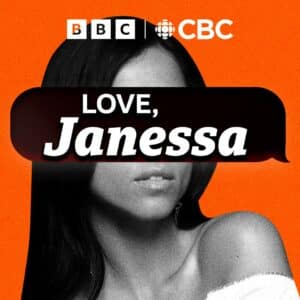 Behind every catfish, there's the bait. Who is "Janessa Brazil"? Stolen images of an adult entertainment star are being used to con victims out of thousands of dollars, breaking hearts in the process. Journalist Hannah Ajala aims to find out in this 7-part true crime series. This is a BBC/CBC co-production, produced by Antica Productions in Canada and Telltale in the UK. Executive Producer Jeff Siskind from CBC says, "It's a bonkers story that is sooooooo well told, a catfishing story with an ending you really have to experience to believe."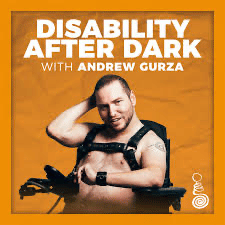 Disability Awareness Consultant Andrew Gurza launched this podcast back in 2016, "to shine a light on Disability stories." On it, he talks all about the intersections between disabilities and sexuality. So climb aboard, you might just learn something!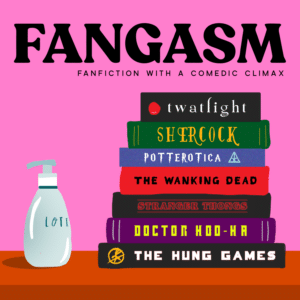 What started as a podcast catering to the popular world of Harry Potter erotic fan fiction (you know you've thought about it!), Fangasm exploded into the mainstream, with hosts reading erotic fan fiction for some of television and film's biggest stories. Curious about what happens when the gals from Game of Thrones head to a bar to help Sansa "drown her sorrows with a rebound bloke"? Check out Fangasm.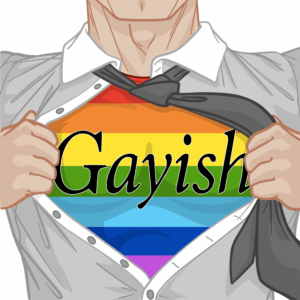 Gayish is nearly 200 episodes strong at this point, so you know they're hitting all the right zones in their mission to bust gay stereotypes. According to Esquire.com, "The two guys leading the charge manage to bring a sense of thoughtfulness along with humor to each topic in weekly episodes, which don't explicitly offer sex advice but certainly run the gamut from flirting and gay tribes to butt plugs and threesomes."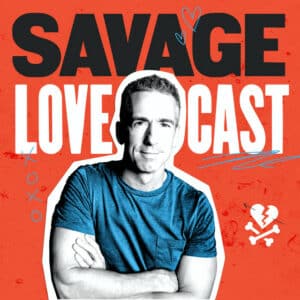 Dan Savage brings nearly 30 years of sex advice experience to bear in his podcast – but all that time hasn't dulled his blade. The sex columnist is known for his edgy takes and sometimes unconventional advice. Savage is all about busting shame – and he really tells it like it is. A bracing listen!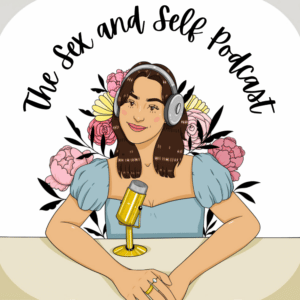 61 episodes of female-led exploration of various topics, including but not strictly limited to sex. The show strives to empower. Through frank discussion about gender, race, and sexuality with everyday folks as well as experts. Check out Season 3 Episode 12, the "Sex and Pleasure" episode – sponsored by Durex, obviously.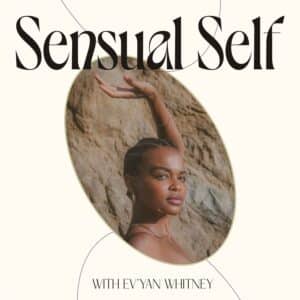 Struggling to find your sexuality? Ev'Yan Whitney is a sexuality doula who explores the nuances of sensual expression at the intersection of identity, sexuality, pleasure, and wellness, with practices to reconnect you to yourself. Listen, and you'll be guided to slow down, tune in, heal, and feel the sensations of your body.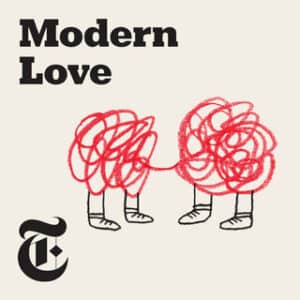 Host Anna Martin explores the complicated love lives of real people, based on the weekly New York Times column. From the listener-led "Your weirdest Dates" episode, to the encore presentation of what happens "When Two Open Marriages Collide" – it's like a bittersweet love and sex trainwreck you can't stop listening to.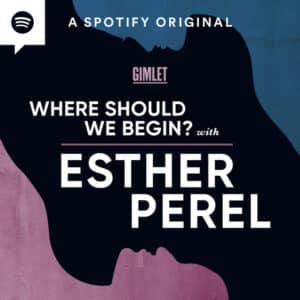 Relationship therapist Esther Perel's powerful podcast covers all manner of topics that affect couples, including sex. Step into her office and listen as anonymous couples in search of insight bare the raw, intimate, and profound details of their story. "From infidelity to sexlessness to loss, it's a space for people to be heard and understood."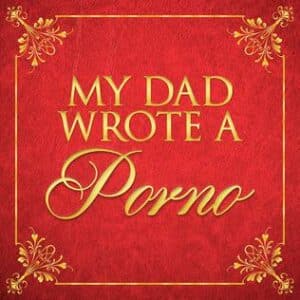 No sex and podcasting list would be complete without this comedic gem. When comedian host Jamie Morton learned that his dad had self-published a work of erotic fiction, he decided to make a podcast devoted to ripping it apart, in all its awkward glory.
… Clearly, this list could go on, and on, and on, and ON! (Yes!!!) 
But we need to stop and catch our breath. Suffice it to say, with each of the above podcasts, we highly recommend listening while on the bus. It makes commuting WAY more interesting.
To discover YOUR podcast niche – reach out to the sEXPERTS at JAR Audio or check out this other post.
Happy Valentine's Day, you big flirt, you!